It's here!
In Palm Springs, California.
Healthy Friction,
06-10 April 2023.
4 day Weekend of Masturbation.
Check in Thursday. Check out Monday.
Thursday-Monday. No refund for early check out.
Host Hotel. Vista Grande Resort.
Healthy Friction could not happen without them.
All rooms are blocked off for Healthy Friction.
Vista Grande Resort room 14 is available.

Local registration is near capacity. Capacity 100..
Unofficial Over-flow Hotel list is at the bottom.
Masturbation Vacation throughout the host hotel for all four days.
Entire property is blocked off.
Healthy Friction is a private party since 1989.
Vista Grande Resort has one room available.
https://vistagranderesort.com/

Google Map: Palm Springs Airport (PSP) to Vista Grande Resort.
https://goo.gl/maps/4atDzrUaAKiFc76V7
Registration required for you to get a booking code then call the
Vista Grande Resort to reserve your room.
Address: 574 South Warm Springs Drive, Palm Springs CA 92264
Phone: (760) 322-2404
Registration and Introduction:
$200.00 for Host Hotel registration. per person. Room 14 is available.
$235.00 for locals registration. per person. One left.
Local registration is near capacity, Capacity 100.
No Refunds
Locals are welcome. Registration for sale.
Unofficial list of over overflow Hotels at the bottom.
It's Here in Palm Springs by Healthy Friction Merchandise.
https://www.cafepress.com/healthyfriction/17378105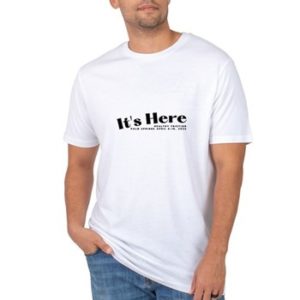 Meet N Greet Thursday 06 April 2023, 5-7pm at the Tool Shed.
600 E Sunny Dunes Rd, Palm Springs, CA 92264
Stay informed, join the healthy friction google group:
https://groups.google.com/u/1/g/healthy-friction
Unofficial Hotel list:
El Mirasol Villas

525 S Warm Sands Dr, Palm Springs, CA 92264
(760) 327-5913
Ask for the Healthy friction rate. Owners very nice, again tell them you're going to HF. 6 rooms available.
2 minute walk.
Hyatt Palm Springs

285 N Palm Canyon Dr, Palm Springs, CA 92262
https://www.hyatt.com/
Courtyard by Marriott Palm Springs
1300 E Tahquitz Canyon Way, Palm Springs, CA 92262
Close to VGR, 3 minute drive or you could jog or walk, 1 mile, 19 minute walk,  6 minute bike ride.
Descanso Resort
288 E Camino Monte Vista, Palm Springs, CA 92262
What is Healthy Friction?
Palm Springs 06-10 April 2023 (PSP).
It's a 4 day Weekend of Masturbation to celebrate your Penis.
It's also a Masturbation Vacation and a Bate Reunion.
Mutual Consent is Key.
Solo Masturbation.
Mutual Jack-Off..
Erotic and Sexy Touch..
Showing Off your Penis.
Enjoying the Show of Men Showing their Masturbation and Penis.
Twin-Jet Jacking, Penis to Penis Masturbation (C2C).
Circle Jerk around the Pools and Hot-Tubs
Nipple Play.
Male Fellowship
Phallic Photography but in another Area away from the Main Room and Play Areas.
Bring a towel to set on in your Bate travels.
Gather in small groups to go out to dinner or the gym. Invite others along.
Healthy Friction Hours.
8am-6pm day time play
6-9pm dinner out in Palm Springs in small groups
9pm-11:30pm evening play
Play room closes and locks between 11:30pm-midnight.
Healthy Friction strongly suggests your VAX be up to date for your local geography, health department, and age for both COVID and MPox.
Healthy Friction will no longer ask for your Vax info to attend.
Be healthy, be happy, be erect, cum masturbate with us.
https://www.healthyfriction.org/
https://healthyfriction.blogspot.com/
http://healthyfriction.tumblr.com/archive
https://www.instagram.com/healthyfriction/?hl=en/
https://groups.google.com/forum/#!forum/healthy-friction